Hammerhead™ Torpedo 'SE' Kids Off Road Buggy - Red
1098.99996

£1,099.00




inc VAT
---
| | |
| --- | --- |
| Availability | Low on Stock |
| Supplier | Hammerhead |
| Brand | Hammerhead Torpedo |
| Product Code | TORPEDO-SE-KIDS-BUGGY-RED |
| Supplier Code | TORPEDO-SE-KIDS-BUGGY-RED |
| Rating | 5 | (1) |
---
You can purchase this product from Storm Buggies.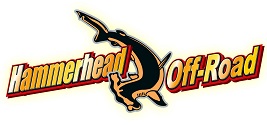 Hammerhead Off-Road® is owned, managed and all Hammerhead vehicles are manufactured to the highest standard by POLARIS® INC. Please beware of cheap Chinese imitation products which simply do not compare to the quality or durability of the Hammerhead Off-Road® range of off road buggies.
The Torpedo 'SE' model features a full size padded bucket style seat and full safety harness.
The Hammerhead Torpedo buggy is the entry level kids off road buggy from Hammerhead and an excellent machine to start kids off with.

The beauty of this buggy is in its simplicity, the engine features a simple 'rev & go' operation and so even a complete newbie driver can soon get to grips with it! Parents need not worry about the kids driving off to the shops as the engine speed can easily be limited right down to a walking pace if required.
The drivers seat distance to the brake & throttle pedals is as follows -
Front of seat 50cm / Rear of seat 76cm
The Torpedo buggy comes fully equipped with a compact 136cc LCT (USA brand) engine with pull-start. Peace of mind comes from a 12 month engine warranty, backed and honored by LCT USA.
Key Features –
Mini LCT USA brand GP engine
Fully automatic 'rev & go' CVT transmission

CE approved and plated
Padded seats and safety belts

Rear hydraulic brake
Supplied with detailed owner's manual
Designed for the younger child in mind (sorry no big kids or adults!) this off road buggy is ideal for gardens as well as having the extra power for hill climbs and to take a passenger. As you would expect from the world's leading kids off road buggy manufacturer, this machines does not fall short on build quality or safety and is fully CE approved.
Safety equipment including helmet, gloves, goggles and protective boots must always be worn when using this buggy.
Product images are for illustrative purposes only and sometimes actual colour shades, decals and styles may differ from the actual product. If you require confirmation then just give us a call.
FINANCE OPTIONS COMING SOON.
Orla loved it! By James F
Having mainly owned high end Japanese ATV's, I have to admit that I had my doubts about a complete buggy that was less than £1000 all in!
It turns out that the Torpedo is a great little buggy and I would definitely recommend it to safety conscious parents that want something that is not only safe but simple to use. Orla got to grips with the buggy in a matter of minutes and we couldn't get her off it! I would recommend lots of warm clothing in winter as it gets chilly for the little one's racing around on these.
Video link here - https://www.youtube.com/watch?v=xdUMom9b_MQ
(Copied from Hammerhead torpedo RED)
Address
QUADS 4 KIDS - STORM BUGGIES

Unit 26 Bolney Grange Business Park
Stairbridge Lane
Near Haywards Heath
West Sussex
RH17 5PB.
Telephone: (0044) 01444 245 205
Email: info@quads4kids.co.uk
Performance Toys Ltd T/a Quads 4 Kids
Related Products