Hammerhead™ GTS150 Buggy with USA Specs - Orange
3198.9996

£3,199.00




inc VAT
---
| | |
| --- | --- |
| Availability | Low on Stock |
| Supplier | Hammerhead |
| Brand | HH150 GTS |
| Product Code | GTS150-MY18-OFFROAD-BUGGY-ORANGE |
| Supplier Code | GTS150-MY18-OFFROAD-BUGGY-ORANGE |
| Rating | 5 | (1) |
---
You can purchase this product from Storm Buggies.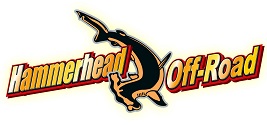 Hammerhead Off-Road® is owned, managed and all Hammerhead vehicles are manufactured to the highest standard by POLARIS® INC. Please beware of cheap Chinese imitation products which simply do not compare to the quality or durability of the Hammerhead Off-Road® range of off road buggies.
Genuine Hammerhead™ GTS150 buggy – Not to be confused with cheap Chinese copies.
The Hammerhead GTS150 off road buggy was initially developed and patented by our partners 'Hammerhead Offroad' in the USA. The Hammerhead GTS150 is consistently the number one selling Hammerhead buggy worldwide and is possibly even THE biggest selling off road buggy in the world!
Not only does the GTS look fantastic with its unique sports styling and full size bucket seats but the simple 'stop and go' pedal function mean its dead easy to master and look like an experienced off road driver.
Quite simply, you will not find a better looking, better performing, reliable branded buggy at anywhere near the same price as the Hammerhead GTS150 and that is why it's number one!
The GTS150 off road buggy has a recommended minimum age of 16 years upwards. Under full parental supervision and consent, more experienced and larger children under the age of 16 might be viable to operate this buggy under strict control and safe conditions.
Key Features –
Proven 150cc GY6 engine (Originates from Honda technology)
Fully automatic 'rev & go' CVT transmission with reverse
Full size buckets seats + individual 5 point safety harness
Sporty LCD dash display & speedometer
Dual horns, lights and even a dash mounted 12v power output
Fully CE approved and plated
Adjustable driver's seat - Back of seat to pedal distance 94-105mm.
Supplied with detailed owner's manual
As with all our mainstream products, we hold 100% spare parts back up and offer full aftersales service. Our parts are available to purchase online 24/7 and most are sent on recorded next day delivery.
Please Note: We are Genuine Hammerhead Suppliers. Only products sold through our authorised dealer network are genuine Hammerhead products and come with a 12 month warranty as well as excellent after sales service with spare parts available at all times. Please be very aware of any companies that appear to be selling Hammerhead products or lookalikes that are not listed on our dealer network. Please click here to find your local UK authorised and approved dealer.
Product images are for illustrative purposes only and sometimes actual colour shades, decals and styles may differ from the actual product. If you require confirmation then just give us a call.
General Specifications
| | |
| --- | --- |
| WEIGHT | 234kg |
| GROUND CLEARANCE | 115mm |
| WHEELBASE | 1680mm |
| DIMENSIONS | LENGTH = 2350mm / WIDTH = 1420mm / HEIGHT = 1438mm |
| SEATS / BELTS | ONE PIECE PADDED SPORTS SEATS / 5 POINT 2" SAFETY BELTS |
| STEERING | RACK AND PINION |
| FRAME | QUALITY FINISH |
| TYRES | FRONT = 19 x 7– 8 / REAR = 22 x 10 – 10 (OFF ROAD PATTERN) |
| BRAKES | INDEPENDENT BRAKING FRONT / SINGLE CALIPER REAR / DRILLED DISCS |
| WHEELS | BLACK COATED STEEL RIMS – 8" FRONT & 10" REAR |
| SUSPENSION | INDEPENDENT DOUBLE WISHBONE FRONT / SWING ARM – SOLID AXLE REAR |
| SHOCK ABSORBERS | INDEPENDENT SHOCKS – FRONT & REAR |
Engine & Transmission Specifications
| | |
| --- | --- |
| DIFFERENTIAL | N/a |
| FINAL DRIVE | SOLID REAR AXLE |
| CLUTCH | CVT (Constantly Variable Transmission) DRY CLUTCH & VARIATOR |
| CVT DRIVE | BELT |
| TRANSMISSION | FULLY AUTOMATIC WITH REVERSE |
| FUEL / CAPACITY | STANDARD 4 STROKE PETROL / 9l FUEL TANK CAPACITY |
| START / COOLING | ELECTRIC START CDI / LIQUID COOLED |
| MAX TORQUE | Tbc |
| TOP SPEED / POWER | Approx 30 - 35mph / 10bhp (At full unrestricted speed / power) |
| MODEL | GY6 (Originally developed by Honda for their motorcycles) |
| CARBURETOR | LARGE BORE – EASY ACCESS - UPGRADED FOR EUROPEAN CUSTOMERS |
| ENGINE | 149cc SINGLE CYLINDER – OVERHEAD CAMSHAFT |
Please click the link here to see a very informative safety and information video about our Hammerhead™ Buggies. The video has been produced by Polaris who now own and manage Hammerhead™ Off-Road.
Key Safety Features –
Full sized bucket seats & 5 point safety harness

Engine emergency cut out switch

Removable keys

Nudge bars for all round protection
CE Approved & safety plated
Polaris have produced a detailed Hammerhead
™
owners manual (supplied upon sale) with comprehensive safety, operation, service and maintenance information.
Essential Safety Gear! The driver AND passenger must wear the following safety gear -

Safety approved & correct fitment of helmet
Eye protection such as shatterproof goggles
Race suit or long sleeved top and full length bottoms
Boots such as over-the-ankle style
Gloves
Please see some general safety information on the link below -
Please see a guide to our full warranty policy on the link below -
http://www.stormbuggies.com/warranty
Please note that the guarantee / warranty is 'Return to Base' (RTB). The cost to return the goods to us and the delivery back of the goods are the responsibility of the purchaser.
Please also note that the guarantee / warranty will be void if the vehicle is not serviced in line with the servicing policy, or if the vehicle is used outside of its guidelines. For example, electric vehicles are for DRY USE ONLY.
Please click HERE for Hammerhead GTS150 spare parts.
Happy New Year! By Gino D'Acampo
The kids absolutely love them and great fun, thank you for safe delivery in Sardinia. Gino D'Acampo - TV Media Celebrity & Chef
(Copied from Hammerhead GTS 150 Black)

Address
QUADS 4 KIDS - STORM BUGGIES

Unit 26 Bolney Grange Business Park
Stairbridge Lane
Near Haywards Heath
West Sussex
RH17 5PB.
Telephone: (0044) 01444 245 205
Email: info@quads4kids.co.uk
Performance Toys Ltd T/a Quads 4 Kids
Related Products